August is the time to leaf out and enjoy all of your garden's rewards and surprises: from abundant veggies and stellar flowers to mystery plants that seem to have sprouted from nowhere and good times at the local farmers market. There isn't a federal holiday that honors America's gardeners and farmers, but there a bunch of national days that give growers their due.
National Farmers Market Week
Although it just passed, National Farmers Market Week runs from August 6-12, so make sure to mark it on your calendar for next year. Farmers markets have been around for hundreds of years in some form, but they've gained popularity in the U.S. over the last 50. These markets are a great way for local growers to get their produce and products in front of consumers. Plus, locations with multiple growers attract a wider variety of people because of the diverse range of locally-grown crops and goods they offer. Farmers markets increase access to nutritional food, help preserve farmlands and orchards, stimulate local economies, and create a social gathering place for their communities. Good food, great farmers, and new friends: now those are things worth celebrating.
National Zucchini Day
Chances are National Zucchini Day (August 8) and Sneak Some Zucchini Onto Your Neighbor's Porch Night (August 8) were both started by some gardener who was a little too enthusiastic about growing "zukes," but these days do provide some great ways to honor the zucchini and bring more of this delicious vegetable to the table. If you already grow them, then you know that these plants can produce more fruit than is humanly possible to eat, and after your friends, neighbors, and local school principal have accepted their fair share of these, you'll probably have to resort to a little "cover of darkness" subterfuge to spread the wealth because you know that just pulling up the plants is not an option. Baked, stuffed, fried, or sliced into noodles — there are plenty of ways to polish those spare zukes off.
Eat a Peach Day
The month of August is National Peach Month, and August 22 is Eat a Peach Day. The sweetness and goodness of peaches are hard to ignore, and who doesn't love peach pie, peach ice cream, or barbequed peaches? Ty Cobb, the hard-nosed major league baseball player, was nicknamed "the Georgia Peach," but I don't think anyone would confuse him with the delicious fruit that came, and still does come, out of the great state of Georgia. Apples get their time in the fall, but August belongs to the peach.
More Herbs, Less Salt Day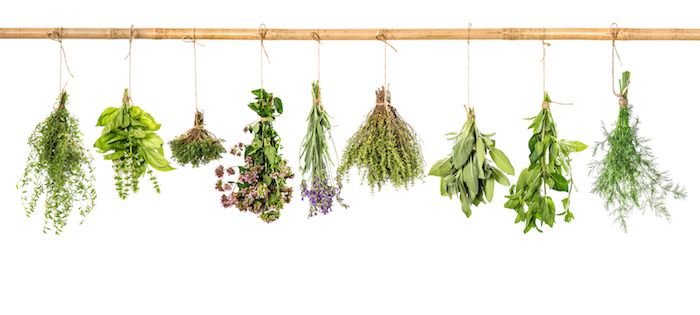 This national day, which always falls on last Friday of August, is more a nutritional day but one that celebrates the herb garden. Fresh herbs picked right from the garden (or maybe from a flower box on the front porch) offer some delicious ways to enliven food. During the summer, there's no reason to use dried herbs when fresh ones are still growing, and they're great for grilling and adding to salads. Using more herbs and less salt to flavor your food is a healthy way to enjoy summer — and the rest of your life, for that matter.
Potato Day
Coming up on August 19, National Potato Day takes spuds from out of the earth and puts them on a pedestal. In the U.S. alone, an estimated 45 billion pounds of potatoes are grown each and every year. Loaded with vitamin C, potassium, and iron, potatoes are good for us, although the things we smother them in may not be. What would Idaho be without its beloved state vegetable (designated in 2002)?
Daffodil Day
This day might seem a little odd at first glance. In the U.S., daffodils bloom early in the spring, but this one goes to our "down under" compatriots, the Australians. Their Cancer Society has embraced the daffodil as their official symbol in the fight against cancer. Contributors get a daffodil in exchange for their donation and a smile from those working hard to find a cure.
More National Days
Each month, there are a few bizarre and practical days dedicated to celebrating (and maybe even poking a little fun at) gardeners, farmers, fruits, and vegetables. Many of these national gardening days have actually been sponsored by organizations or companies to help support their industries. No matter how these days arrived on the calendar, they mix in well with the standard federal holidays, but they offer a little more goodness from the garden.