I know you are probably going to miss the warm weather, beautiful flowers, and wild animal babies running around. So, what kinds of things can you do now to make the most of these last days of summer? I guess that depends on what types of things you like to do. Since you are reading this on Dave's Garden, I assume that you like to garden. Or, you at least like to be outside, right? Maybe do some fishing or camping, or just sit outside and look at the stars. There are so many things you can do during the summer that you cannot do during the colder months. That is unless you live in a warmer climate area such as Florida or Southern California. Here are some ideas that I have found to make the most of your summer before it ends.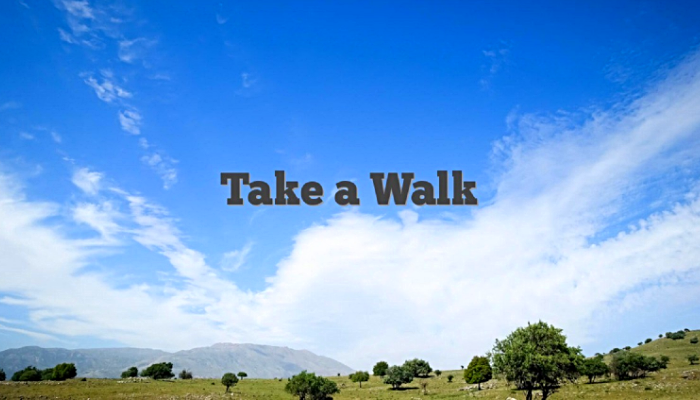 Take a Walk
Any day is a good day for a walk, but the end of summer is perfect in most areas. When the weather is still warm enough to enjoy a walk but not so hot that you get all sweaty. And not only is walking great exercise, you can also enjoy things that you would normally not see when driving in a car. You sure cannot see the little green tree frog hopping into the bushes to get away from you or the chipmunks and squirrels dashing up the trees. You can take pictures on your walk of all these things that you may not have noticed while driving. And you get the benefits of the sun while you are walking, which replenishes your stores of vitamin D without having to take a pill. That is a big bonus right there!
Go Visit a Lake
I have the pleasure of living a block from Table Rock Lake, so I am lucky enough to be able to walk down there whenever I want. However, if you do not have a body of water close by, you can always get in your car and drive to the closest one. It does not really have to be a lake, either. It can be a river or the ocean, whatever is accessible to you. Take a friend, family member, or even your dog and spend the day swimming or fishing. Or you can just bring a camera and take some pictures. If you do happen to get some good shots, I would love to see them. You can share them in the comment section below.
Enjoy a Picnic
Seriously, when is the last time you had a picnic? You may think this is kind of silly, but you may be surprised at how much fun you can have. Grab your family or some friends, a cooler, and throw in some food and drinks. If you do not feel like going to a park or another grassy area, you can have a picnic in your yard or the yard of one of your friends. Throw a blanket down on the ground, flop down, and enjoy a nice peaceful meal with your loved ones. But, watch out for hungry ants!
Barbeque Something
You may be like me and enjoy barbequing all year long no matter how cold it is. But, barbequing in the summertime is much better for so many reasons. For one, you do not have to clean the snow off the BBQ pit or shovel off the deck. You will not need a coat and gloves either. You do not have to make a big feast with steaks and ribs either. In fact, you can just fire up the grill to barbeque up a couple burgers or hot dogs for yourself. Either way, it tastes great and gets you out in the sun for a little while.
Have a Bonfire
Have you ever had your own bonfire or went to one at someone else's house? Believe it or not, just building a fire and watching it burn is energizing and relaxing at the same time. Invite some friends or drag your family off the couch for some fun. Let them toss in some wood and get everyone a chair so you can all watch the flames for a while. Humans have always enjoyed gathering around a fire. Remember the cavemen? So, it is a tradition that everyone can be a part of. While you are at it, grab some marshmallows or hotdogs and cook them over the fire. You don't even need the BBQ pit for that!
Watch the Sunset
Of course, you can watch the sunset at any time of the year. But, at the end of summer, the sunset seems to be more colorful and magical. And it is always better if you are not freezing cold while you are enjoying the view, right? Grab a camera or your phone and snap some pics to remember the night. And as always, feel free to share them in the comment section below. No matter how you enjoy the end of summer, don't get too upset that it is almost over. It will be back in a few months and you can enjoy it all over again!