The coronavirus pandemic has changed so many lives all across the globe. In fact, everyone has been touched in some way during this time. Whether it be financially, physically, or mentally, COVID-19 has closed schools, businesses, and even parks all over the world. Many of us have lost loved ones or friends, or we know someone who has. At the time of this writing, over 232,000 people have died from this novel virus and the number goes up every hour. Although the numbers have started to level off or even drop in some areas, the virus is still spreading.
Essential and Nonessential Workers
In almost every country, there are social distancing laws and even curfews to keep people inside trying to contain the infection. In most places, face masks are now mandatory if you do go outside, and if you get closer than six feet to someone, you are liable to get a ticket or may even go to jail. These strict rules may seem preposterous, but it is essential that people stay away from each other. That is the only way to stop the virus. Billions of people are out of work due to the closures of all "non-essential" businesses, and those who are working in essential jobs risk their lives every day working to keep the food on the shelves and trying to take care of those who are sick. We have closed our schools, so kids are home as well. And people are running out of money for everything. Including food.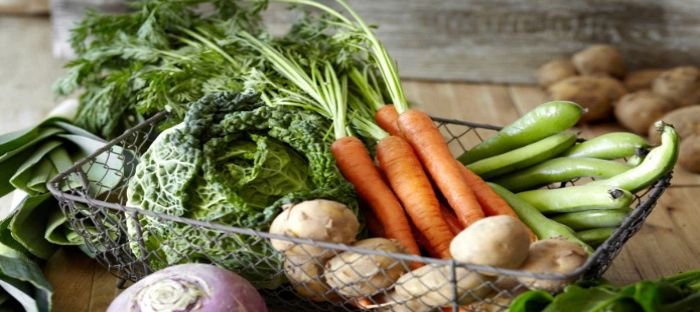 Gardening for Good
If you grow vegetables and fruits every year, why not plant extras so you can donate them? You can give them to the local food pantry, churches, or just give them to those neighbors and friends you know who need them. Even if you do not usually plant a garden, why not start one this year? You have plenty of time on your hands if you are one of the many who are out of work. Growing your own fruits and vegetables can also help you and your family. Everyone is struggling in some way or another and every little bit helps.
Do Some Volunteering
Besides gardening, you can help people in other ways. Find out if your local food pantries need volunteers. You can help sort and pack items, deliver items or meals, or help stock the shelves. There is plenty you can do to help others as long as you practice all the social distancing rules. Stay six feet away from everyone, wear a face covering of some kind, and do not go anywhere if you are feeling ill. Even if you have not been tested for the virus and you think it may just be a cold, you have to be vigilant and careful.
Get the Kids Involved
The kids are home and cannot go anywhere so you are probably looking for something for them to do, right? Even though they have to follow the six-foot rule, they can help your friends and neighbors with things they may need. Have your teenagers mow some lawns of those who cannot do it themselves. Let them take some fruits and vegetables, canned goods, or other needs and drop them off at neighbors' houses. You know who needs it. And if they do not need it, leave a note telling them to pass it on to someone who does.
Start a Community Garden
If you have space, start a community garden. Maybe at a local church or in someone's yard if it is big enough. It is good to get out and do things together that will help everyone in the community. Even if you don't need or want the vegetables and fruits, others sure can use them. Getting some sun and being around others is also a benefit. As long as you stay six feet apart. And it's not all about the food either. Planting flowers can also be a big help. You may not want to eat them, but the colorful blooms can sure make you feel better. Grab a few trays of impatiens or pansies and plant them in the yard to brighten things up. Not only does it look great, but it can also make others who see it smile.
Working it Out
Another good thing about gardening is physical activity. It is not healthy for us all to be sitting in the house. The sun is out and the weather is getting warm, so get out there and soak up some vitamin D. Working in the garden is a great way to work off that stress and anxiety, stay physically healthy, and it gets those endorphins flowing in your body. The endorphins are those hormones that improve your mood and make you feel better. In fact, studies have shown that 30 minutes of exercise a day can be as effective as antidepressant or anxiety medications. Not only that, but it is good for you. The healthier you are, the better you feel. Many more people are struggling with depression and anxiety since this pandemic started. Gardening may not be the cure, but it sure cannot hurt anything.