Keeping Your Home Safe
Nobody wants to think about their home being robbed. Just the thought of strangers being in my home scares me to death as I am sure it does anyone. Who wants strangers going through their personal things? Your home is your domain and it is where you expect to be able to keep everything you have safe from the bad guys (or girls). So, what do you do to keep your home safe? Get a huge guard dog? Not if you have cats like mine or if you are allergic. Hire a security guard? No, that is just silly and ridiculously expensive. But there are some things you can do to make your home safer than it probably is right now.
Security Cameras
The first and easiest thing you can do is to get some security cameras. You can get some fairly inexpensive ones from anywhere, but you want to make sure you get some good ones that you can rely on since we are talking about the safety and security of all your things, including your pets. One security camera that I have done some research on is the Reolink battery powered security camera. These things are pretty awesome, and they are 100% wireless so all you have to do is stick it on your home and it is ready to go. You can check the live feed from your phone or computer so you can check it from anywhere you happen to be. With high-def HD1080 video that includes starlight night vision and two-way audio, you can access your security system from wherever you are and even talk to the person who is at your door. For example, if someone is trying to break into your home, you can get on your audio feed and tell them the police are on the way so they will leave. How cool is that? You can either use the rechargeable battery or the solar panel, so you don't have to buy tons of batteries. Better for the environment and your wallet. You can use them inside too for keeping an eye on what is going on indoors. Then you can catch your pooch tearing up your shoes and you will be able to yell at him through the camera system.
Keep Your Home Thief-Proof
Even if you do have a camera, it is also good to walk around your house and make sure that you know all the weaknesses and fix them. For example, if you notice that your windows are too easy to pry open, get better windows or get better locks. Keep your shades or curtains shut when you aren't home too. Criminals don't need to know you have a 70-inch TV and expensive sound system. You should also make sure the shrubs and bushes around your doors are trimmed so thieves do not have good hiding places. Keep it open so that they cannot hide in plain sight while breaking into your home. You could also put up a fence to keep unwanted visitors out of your yard and away from your home. Tall chain link or ornamental fencing is best and if you can have some sharp pointed tops, that is even better. It is also good to keep your expensive items like grills and bikes in the garage or downstairs too. And putting up some motion sensor lights is a great idea as well.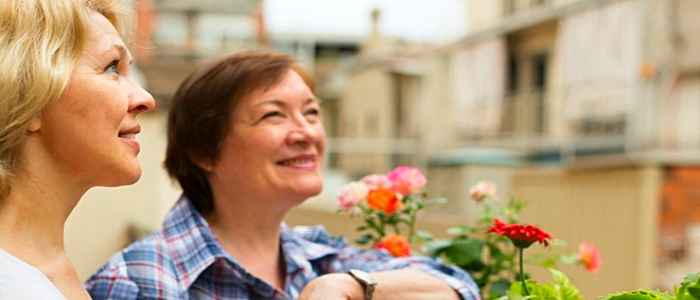 Know Your Neighbors
Even if you aren't a social butterfly, get to know at least one or two of your neighbors. If they know who you are and what you drive, they can tell if someone is at your home when you aren't. It is good to give at least one of your neighbors your cell number so they can reach you if there is an emergency while you are out. If you are close enough to the neighbors to trust them, give them a spare key just in case there is a fire or something so they can get your animals out safely. You can also get together and form a neighborhood watch program to help keep your neighborhood safer. Living out here in the country, it is important to have neighbors who pay attention. In fact, our neighborhood got together and hired a security service to patrol the area. Just having those signs up on the trees warning people that we have security seems to be an awesome deterrent.
Home Security System
If you are really worried about your home or live in a high-crime area, you may want to consider getting a home security system. There are many different ones out there that are excellent and most of them do not cost that much. They can alert you or a neighbor to an intrusion, a fire, flood, or any other home emergency. Many of them now have systems that you can access from your phone or computer wherever you are so you can check in from the office, on the lake, or the Bahamas. Oh, and here is my final piece of advice. Do NOT advertise your vacation on Facebook or another social media site. Wait until you get home to share those vacation photos, so you don't let the criminals know your home is empty and vulnerable.