Sometimes we forget about our gardens after doing all of that planting in spring. Sure, the garden has been blooming and you have even gotten some fruits and veggies already. But that does not mean that you are done taking care of those beauties. And don't forget about the rest of the yard.
Watering the Garden
Depending on what you have planted, it is always a good idea to water your garden every day. Even if you think it may rain later on. Get out there and give those thirsty plants a drink in the morning before the sun gets too hot. Although you can wait until after the sun goes down, some plants can be susceptible to disease and fungus if their foliage is wet at night. Get out there early with a hose or watering can so you can do some deep watering. If you are not an early riser, try a sprinkler system or get one of your kids or grand kids to take care of it for you.
Don't Forget the Grass
It is not just the garden that needs water. The rest of your yard needs moisture as well. If you have a large yard, a sprinkler system is a fantastic idea. Or just get a few sprinklers and stick them all over the yard so it gets everywhere. Once again, it is best to do this early in the morning for the same reason as with the garden. And if you live on a hill or have a slanted yard, put those sprinklers uphill so they can flow down and get the rest of the yard. While it is nice of you to water the neighbor's yard as well, save time and water by starting at the top.
Trees Need Love Too
Don't forget to water those trees. Many people just think that trees grow fine on their own and do not need any water. After all, nobody goes and waters the forest and it seems to grow fine, right? Well, yeah, but they have other benefits they get from the natural mulch to the multitudes of insects and other critters that add to the moisture complex. But everything needs water. Thousands of trees in forests all over the world are lost every year due to drought. Maybe you cannot go water the forest, but you certainly can lay a soaker hose or sprinkler at the base of your trees in the yard to keep them hydrated. Especially newly planted trees. It is best to water them three times a week or even more if there has not been any rain in your area. Add some mulch to keep them hydrated and prevent weeds.
Pruning those Early Blooming Shrubs and Bushes
Those shrubs that have already bloomed should be pruned in July or August. Do not wait until fall to take care of these types of shrubs and bushes. Some of these include:
Forsythia (Forsythia intermedia)
Azalea (Azalea tsutsuji or Azalea pentanthera)
Lilac (Syringa Vulgaris)
Yellow Twig and Red Twig Dogwoods (Cornus sericea)
Viburnums (Adoxaceae)
John's Wort (Hypericum prforatum)
Mock Orange (Philadelphus coronaries)
Deutzia (Deutzia gracilis)
Weigela (Weigela variegata)
Japanese Kerria (Kerria japonica)
There are also some perennials to prune in the summer. These include:
Garden Phlox (Phlox paniculate)
Culver's Root (Veronicastrum)
Balloon Flower (Platycodon)
Yarrow (Achillea)
Catmint (Nepeta)
Bee Balm (Monarda)
Tall Coneflower (Rudbeckia Herbstonne)
Monkshood (Aconitum)
Boltonia (Boltonia asteroids)
Russian Sage (Perovskia atriplicifolia)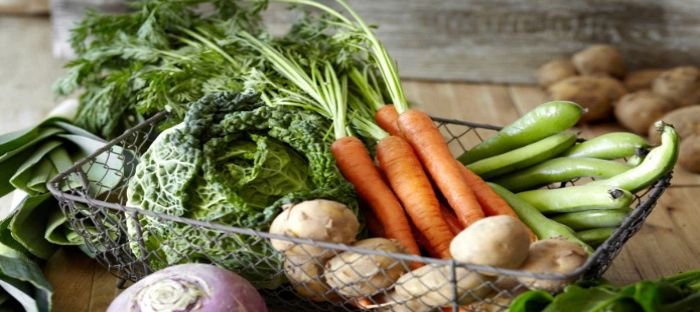 Planting Some Fall Bloomers
Some plants should be started in the summertime. If you get these out there in July and August, you will have some delicious fall crops to munch on. Some that need to be direct seeded in late July include kohlrabi, beets, beans, cauliflower, and carrots. Transplant seedlings of buckwheat, cabbage, green onions, and broccoli at this time as well. In early August, direct seed the turnips, spinach, radishes, lettuce, dill, and cilantro. Late August includes pac choi, arugula, peas, and oats. And wait until October to plant the garlic.
Clean Those Garden Tools
Every year, you should take care to clean and repair any tools you have used over the spring and summer. Make sure to scrub the metal shovels and other tools with sandpaper if they have any rust. Use a rust inhibitor like WD-40 to prevent any more rust. Pay attention to those that are broken or need to be replaced. Start making that list now because gardening tools go on clearance soon.
Take Care of the Feeders and Water Features
If you have any birdhouses or feeders, now is the time to give them a deep cleaning. After a thorough cleaning, take them apart and spray with a bleach spray of one-part bleach to 10 parts water. Let them air dry before refilling and hanging back up. You can do this overnight when the birds are sleeping, and they won't even notice they are gone. We take ours down every night and put them in a locked tote to keep the raccoons out of them and the birds do not mind at all. Clean any water features the same way. Ponds or other large water features need to be de-chlorinated before winter comes too. And make sure you remove any dead plants or fish (yes, they die sometimes).
Take Care of the Deck
Clean the patio or deck, wash and refresh outdoor furniture, and look for signs of wear and tear in case they need to be added to the list to be replaced. Sometimes it is nice to change the cushions or give the deck or furniture a new coat of paint or stain. That way your yard will be all ready for you to enjoy next year.